Cutting fluid for steel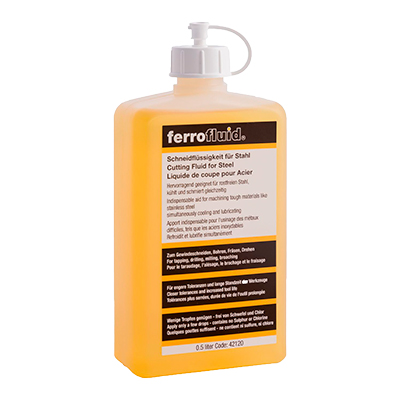 FERROFLUID is an indespensable aid when tapping tough/hard steels, chromium-nickel steels and stainless steels. FERROFLUID has outstanding anti-weld characteristics, helps to improve thread tolerances and surface finish, prevents galling and seizure. This helps with tight thread tolerances, improves the surface finish and prevents galling and seizure.VOC free.
Application: For all steel, stainless steel, inconell, titan etc., not suitable for aluminium.
Cutting fluid for aluminium
The cutting fluid ALUFLUID contains different high pressure lubricants as well as special corrosion protectors, which penetrate the metal surface, take away the moisture and leave a protective film.
Application: Only for aluminium, copper, brass, nickel silver and others
New aerosol sprays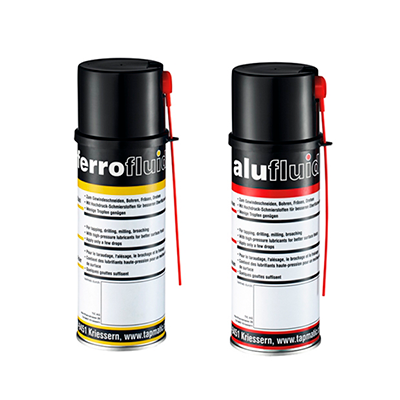 FERROFLUID and ALUFLUID are now available in 400ml spray format.
Ferrofluid application: For all steel, stainless steel, inconell, titan etc. Also suitable for non-ferrous metal, aluminium and others. Not classified as toxic.
Alufluid application: Only for aluminium, copper, brass, nickel silver and others